Facilitation
Facilitation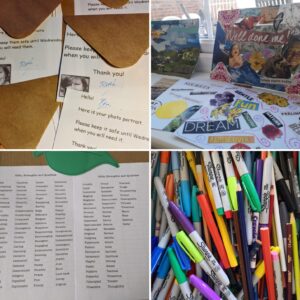 Ruth is an experienced Facilitator and a qualified teacher.  She has a background in education, having taught at both College and University level and now runs workshops, both for individuals and for groups.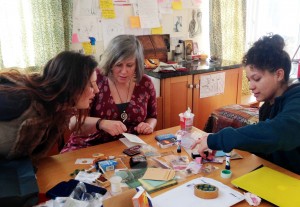 Ruth  completed a year long training with with PYE Global (Art of Facilitation) in the Creative Community Model, utilizing arts-based activities that promote personal growth, self-esteem, deep connection and process. 
In 2016 Ruth teamed up with Alex Brooks and Dan Harris to form "Sustainable Source".  They began this based on the basic premise that those who are in care-giving roles need to be adequately resourced in order to healthily maintain their care-giving status.  In 2020, after expanding on this work, Ruth and Alex formed The Human Restoration Project which creates opportunities for people to restore themselves through self-advocacy, self care and making the challenges they face visible.    
Recent work to date includes partnering with the organisation Making Families Count alongside those who had been shielding during the Pandemic and carers/family members of those shielding, attempting to making sense of Covid.  More latterly Alex and Ruth partnered with Jenn Kidd from Seedbed Theatre to deliver a two year community project, The Chippy Exchange, in Chipping Norton, Oxfordshire. 
Ruth has completed several Artist Residencies working alongside children, adults and people with Learning Disabilities.  One of these residencies led to Ruth going on to work with the award winning Oxford-based charity My Life My Choice for sixteen years, six of which were spent co-ordinating and facilitating self-advocacy groups across Oxfordshire.
Other workshops include, printmaking sessions at the Woolwich Print Fair, Bookarts at the Chipping Norton Arts Festival, children's workshops at the Oxford Literary Festival, residential retreats in Applecross, Scotland  and with the Oxfordshire charity, Yellow Submarine.